Denali National Park Drive In, 2010 and 2004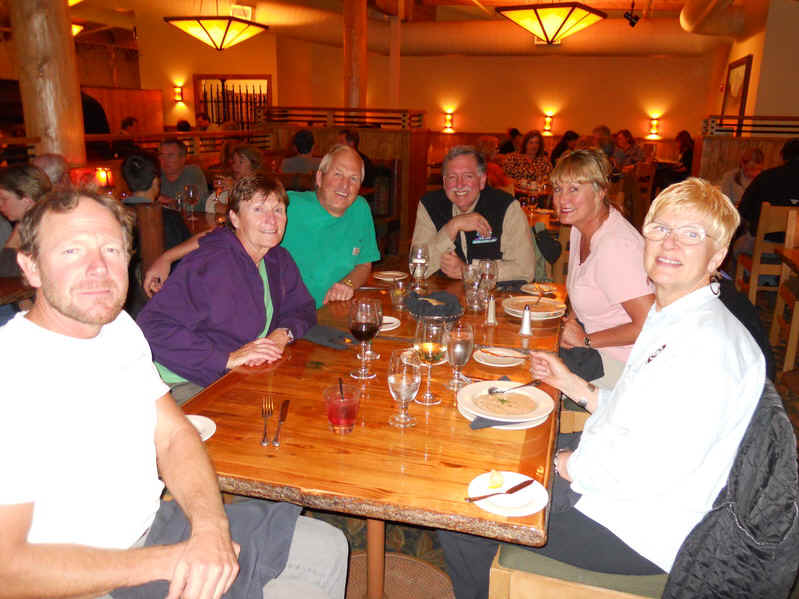 Dinner at our hotel just outside the park. The first set of pictures are from our 2010 trip.
Our first glimpse of Mt. McKinley a few miles before Savage River, about mile 10.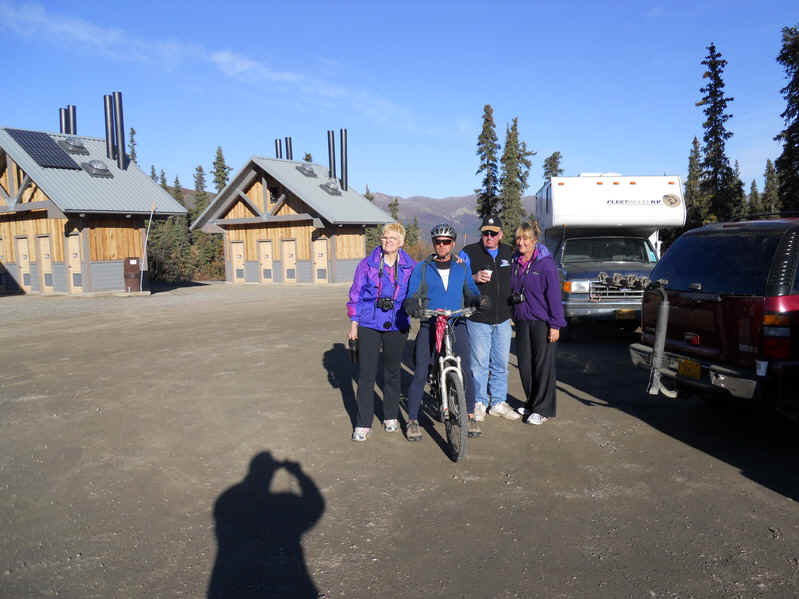 Teklanika Overlook, mile 30. Mike pedaled from here to Wonder Lake, about 55 miles.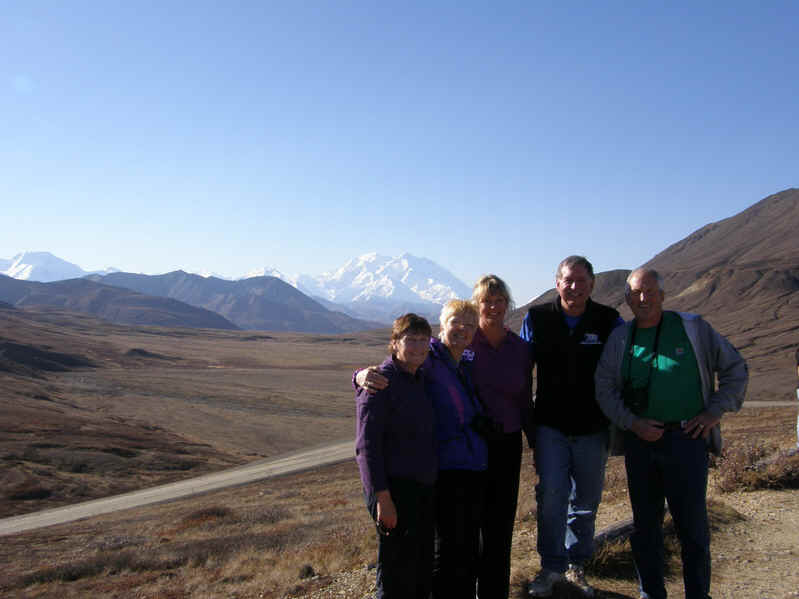 Getting closer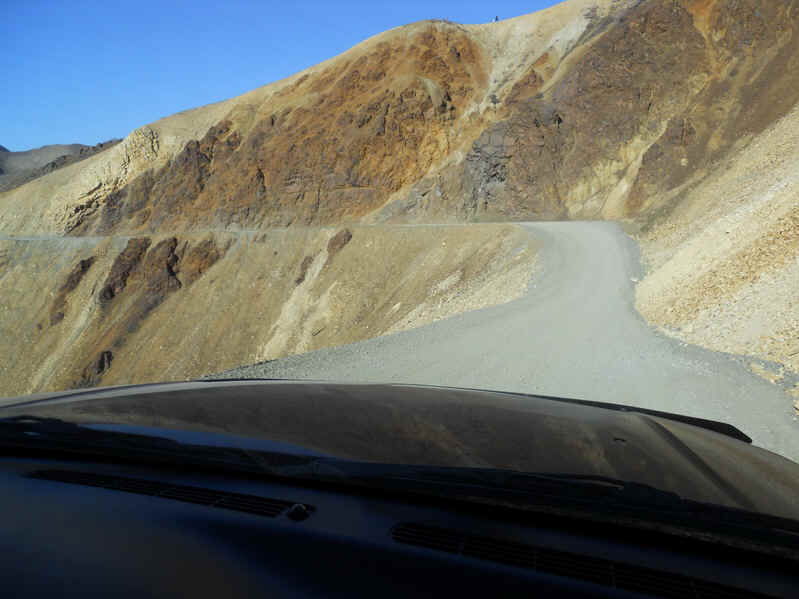 Approaching Polychrome Pass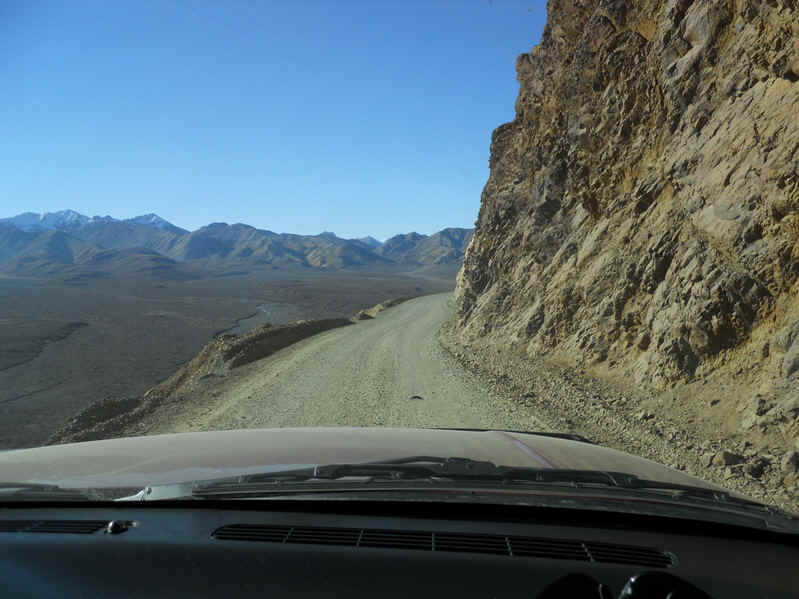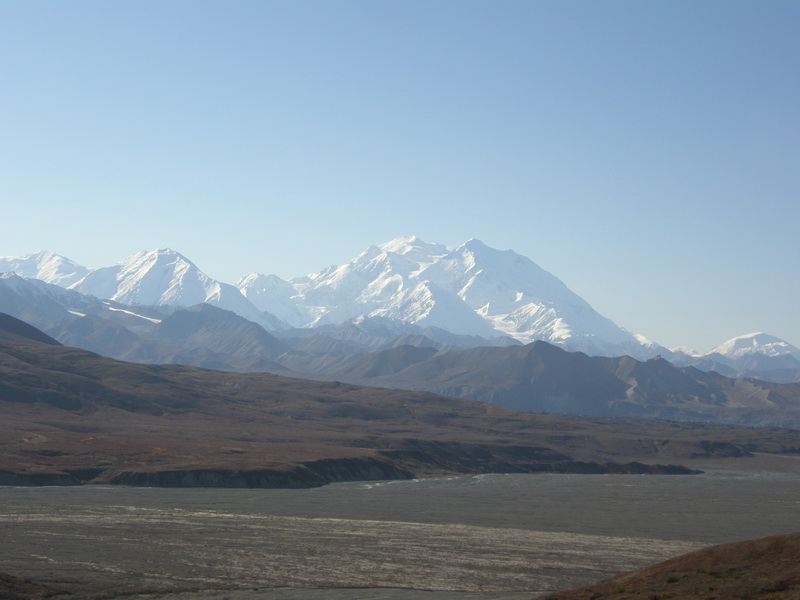 Mt. McKinley from the Eielson Visitor Center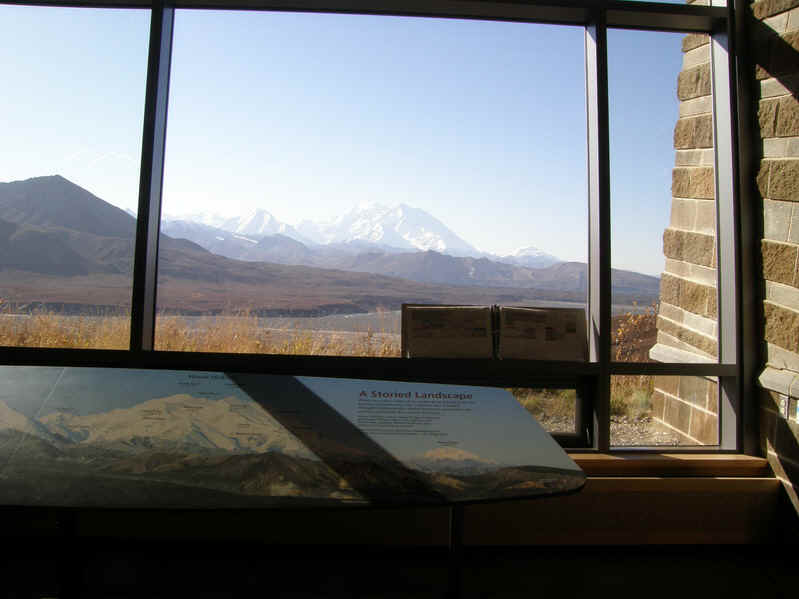 The view from inside Eielson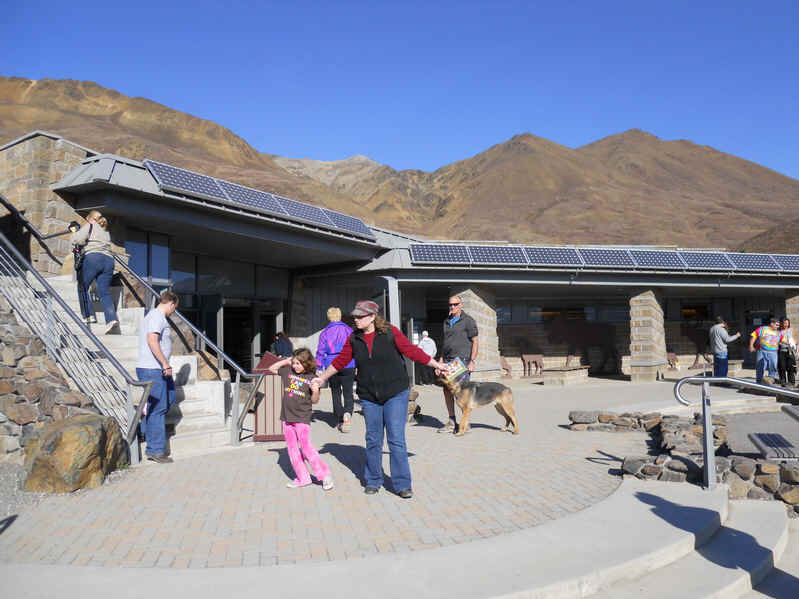 Eielson Visitor Center, mile 66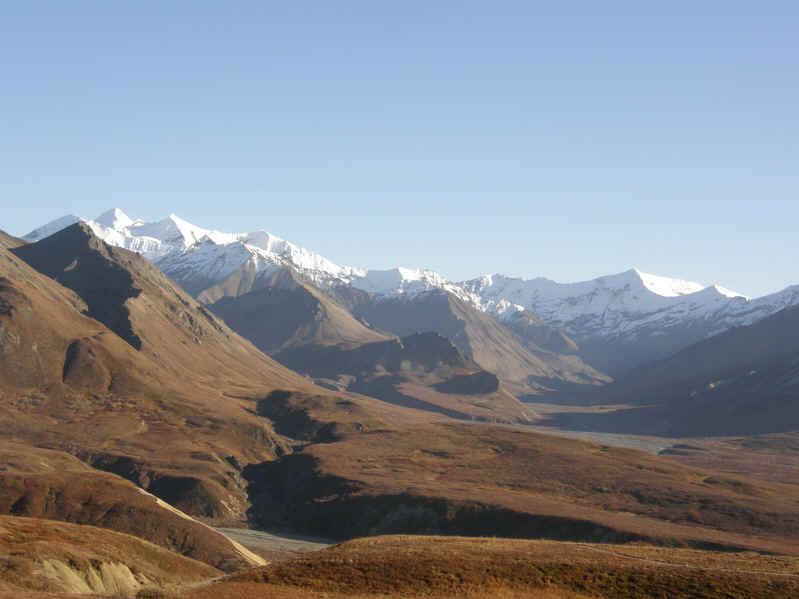 Looking south from Eielson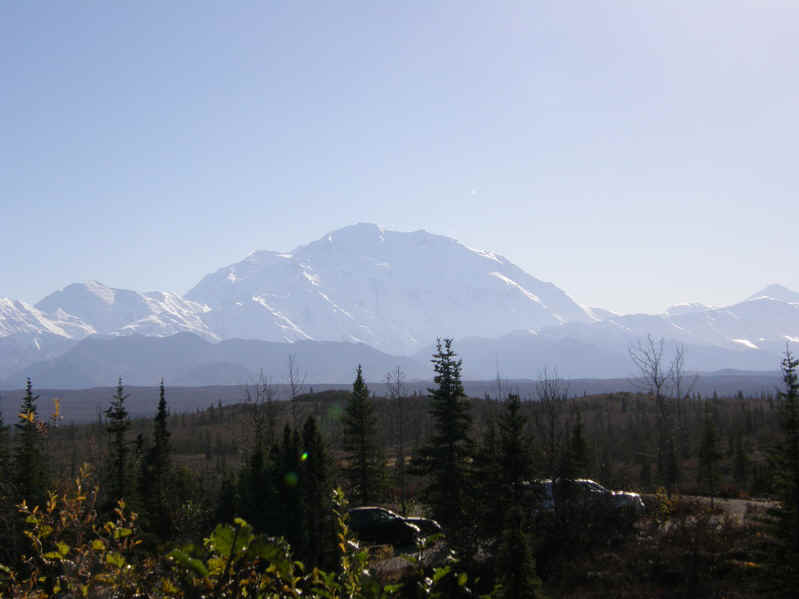 McKinley from Wonder Lake, mile 85.
Momma and her cubs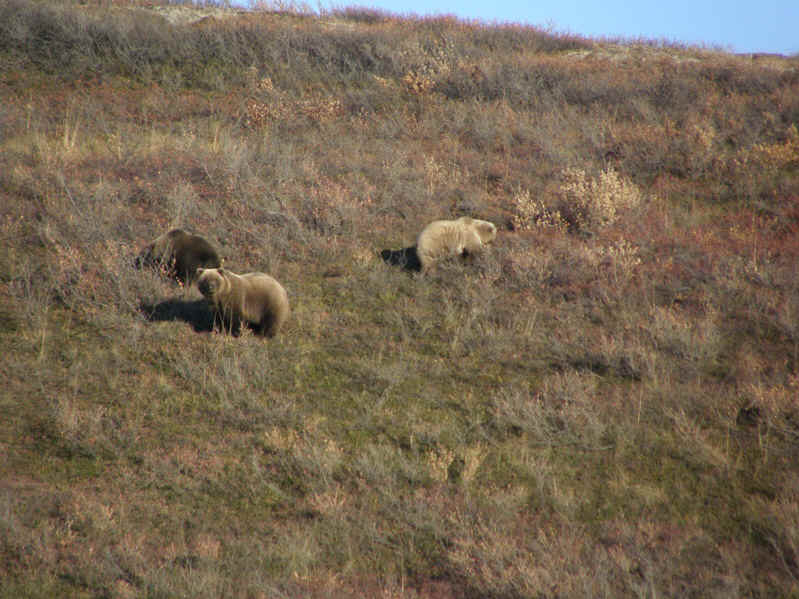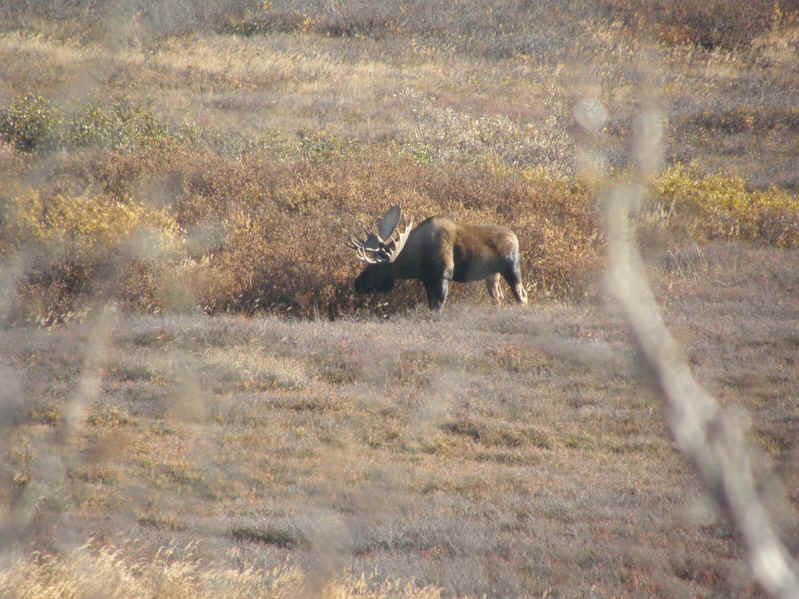 A huge bull moose along the road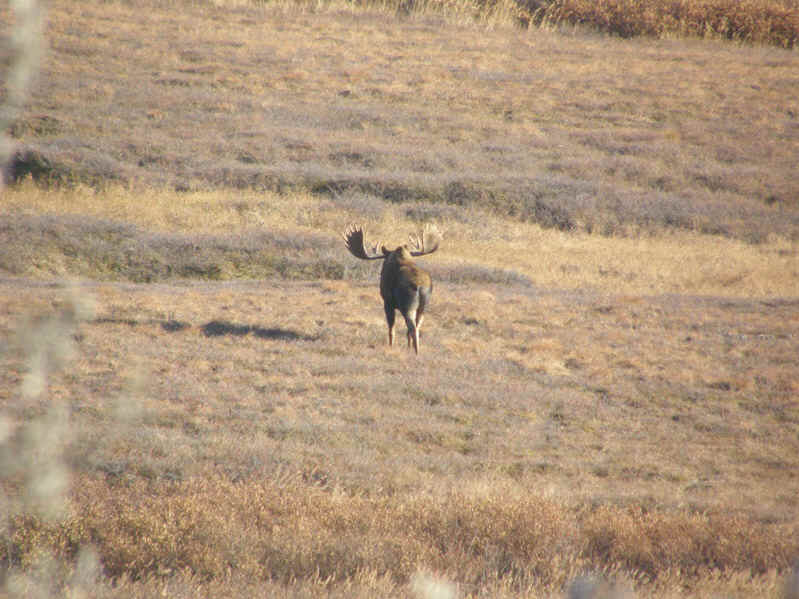 The only view that showed his spread, had to be 60 inch plus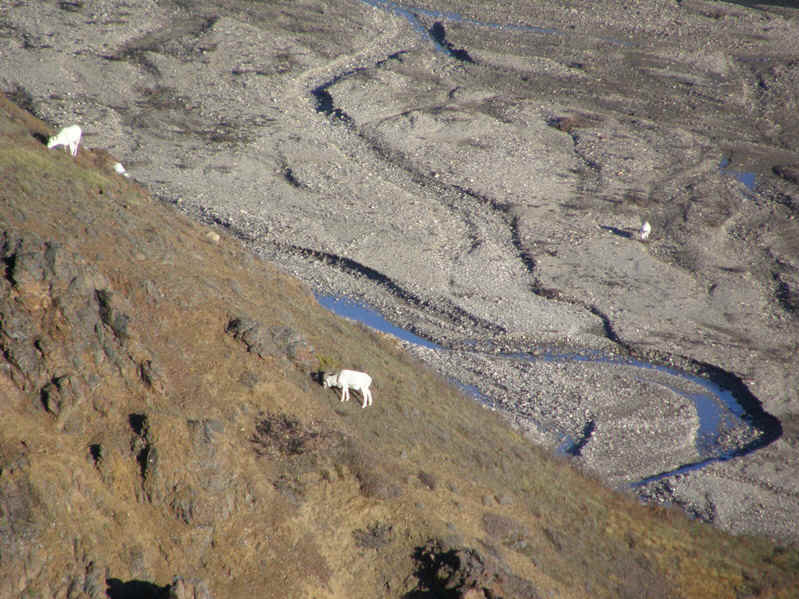 Dall Sheep grazing below Polychrome Pass, mile 46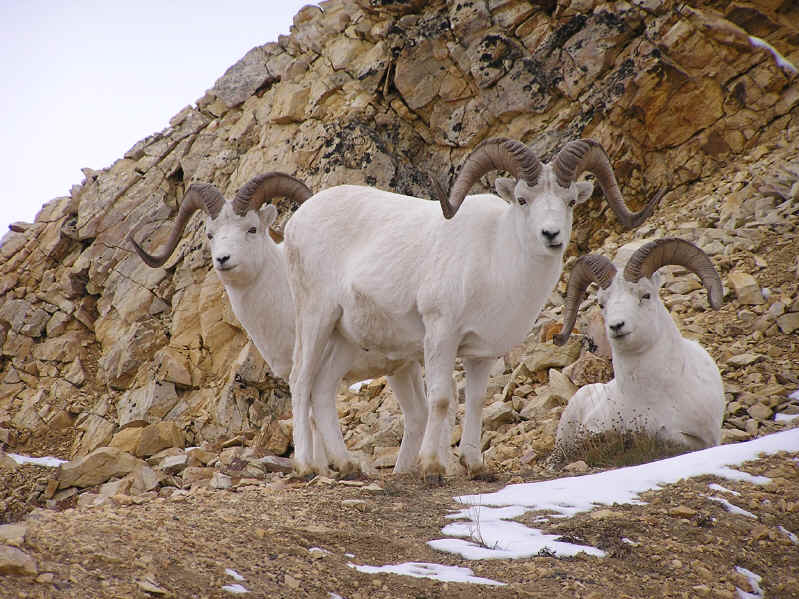 This picture and the ones below are from our 2004 drive. 3 full curl rams 10 feet off the road
at Polychrome Pass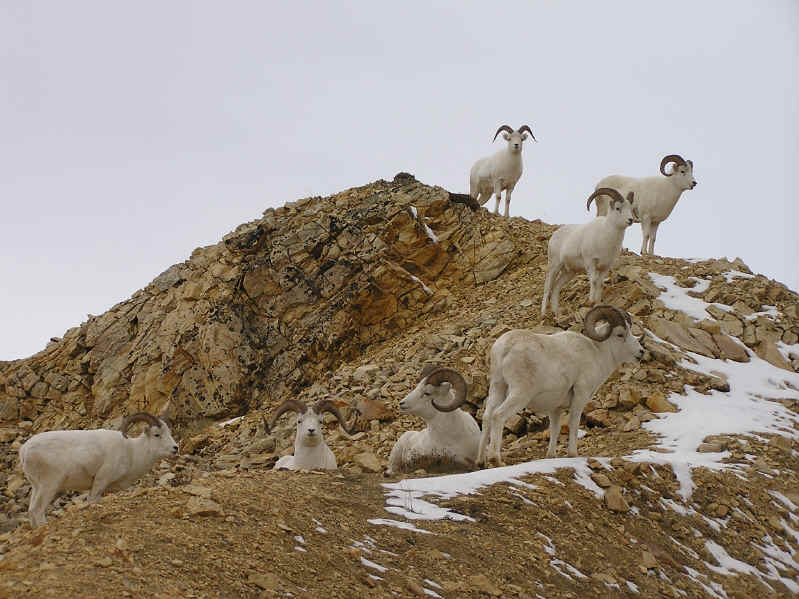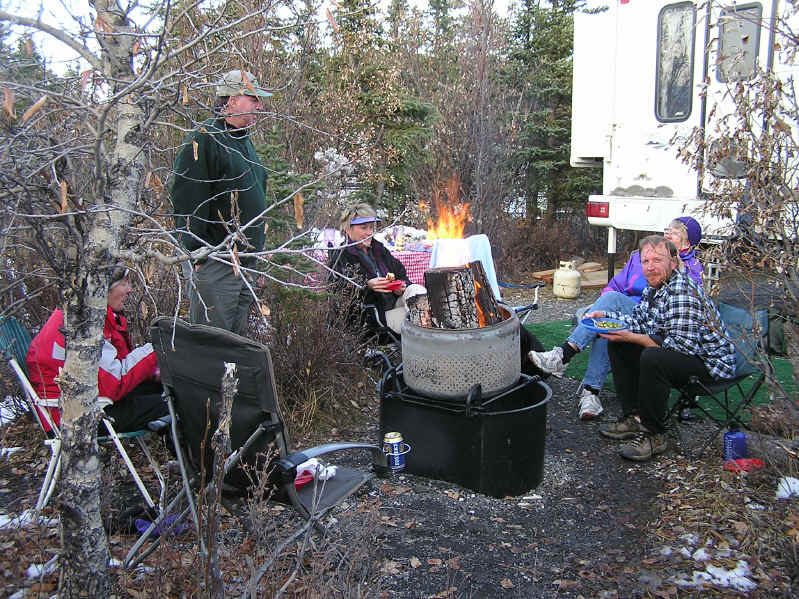 Camped at the Teklanika Campground.
Savage River Bears